'Youth Is Different' Nanshan Weekend Music Festival concludes in Shenzhen
In a perfect finale at the 2023 Shenzhen Talent Carnival Night held in Shenzhen Talent Park, the 'Youth Is Different' Nanshan Weekend Music Festival marked its triumphant conclusion.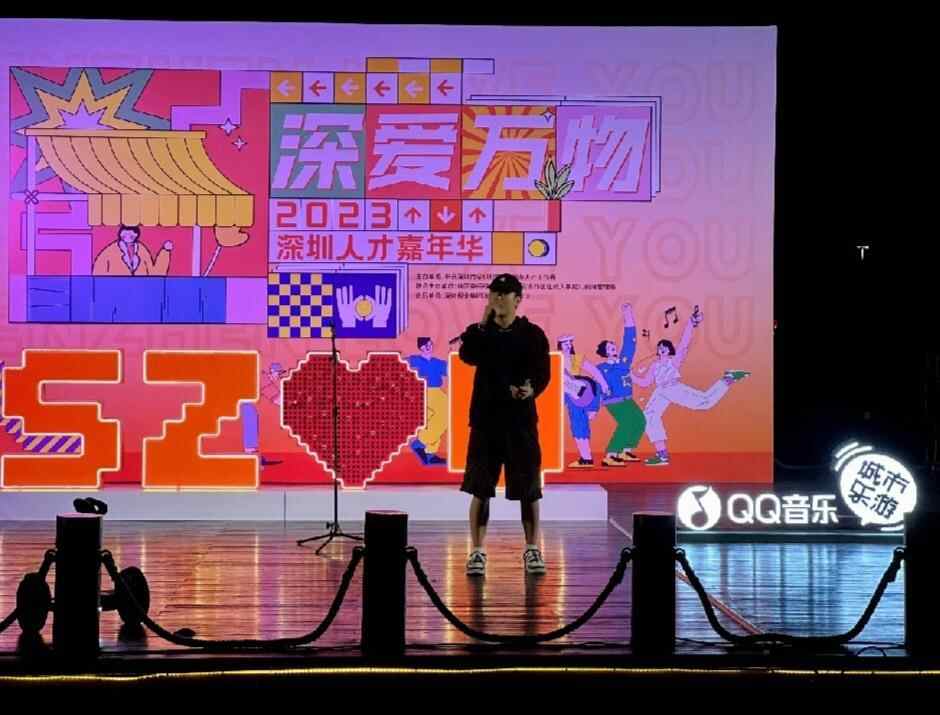 As part of Shenzhen's inaugural Talent Carnival, the event drew a diverse crowd, showcasing over 10 musical compositions. The intertwining voices and melodies echoed amidst the mountains and sea, with youthful singers Su Wanyu, JINGJING, and Boosts Guawang (single) passionately performing. The atmosphere ignited, providing a fulfilling conclusion to this vibrant youth story.
Introduced as one of the public cultural events in Shenzhen's Nanshan district for 2023, the Nanshan Weekend Music Festival, themed 'Youth Is Different' unfolded with enthusiasm from September 16th. Over the past three months, the festival featured 18 groups of popular artists from the trendy music scene, presenting eight unique concerts.
As a central district in the Greater Bay Area, Shenzhen's Nanshan district continues to enhance its brand event influence. On one hand, it cultivates refined musical events, crafting a batch of artistic masterpieces to interpret the grand era. On the other hand, it introduces inclusive cultural activities for the public, allowing everyone to share in the rhythms of popular music and elevate the city's cultural lifestyle through music.
Notably, the Nanshan Weekend Music Festival stands out as a cultural welfare project initiated by the Nanshan district government for 14 consecutive years. It aims to direct high-quality cultural resources and services to grassroots levels, bridging the "last mile" of public cultural services.
The music festival was a collaborative effort between the Culture, Radio, Television, Tourism and Sports Bureau of Shenzhen Municipality and Tencent Music's QQ Music. It featured original trendy music from local youth and campus singers, injecting youthful vitality into the Nanshan district, an urban center of music.
深圳:"青春就要不一Young"南山周末音乐会收官
近日,在深圳人才公园举办的2023年深圳人才嘉年华之夜上,一场主题为"青春就要不一Young"的南山周末音乐会完美收官。
作为深圳首届人才嘉年华的系列活动之一,当天的活动吸引了众多市民参加,10余首乐曲相继呈现,交织错落的人声与乐音回荡在山海之间,苏菀玉、JINGJING和Boosts寡王三位青年歌手激情献唱,全场气氛燃爆,为这场青春音乐故事画下圆满句点。
据介绍,作为2023年深圳南山区公共文化活动之一,"青春就要不一Young"南山周末音乐会从9月16日开始热力上演,在近3个月的时间里,南山周末音乐会汇聚了18组潮流音乐人气艺人,呈现8场别开生面的音乐会。
作为粤港澳大湾区中心城区,深圳南山区不断提升品牌活动影响力。一方面打造高雅音乐品牌活动,精心打磨一批文艺精品,用文艺精品注解伟大时代;另一方面推出全民普惠文化活动,让全民共享流行音符,以音乐提升城市人文生活品质。
其中,南山周末音乐会是南山区政府持续14年打造的文化惠民项目,旨在引导优质文化资源和文化服务更多地向基层倾斜,打通公共文化服务"最后一公里"。
"青春就是不一Young"主题周末音乐会由深圳南山区文体旅游局与腾讯音乐娱乐集团QQ音乐强强联合共同打造,邀请深圳青年歌手、校园歌手带来的原创潮流音乐,为南山音乐城区注入了青春活力。
文|记者 王俊
图|主办方供图
翻译|刘佳慧
责编 | 王楠
校对 | 桂晴