The splendor of Han couture: Guangzhou Baiyun Mountain Hanfu Festival 2023 kicks off
On November 18th, the opening ceremony of the "Guangzhou Baiyun Mountain Hanfu Festival 2023" took place at the mountaintop square of Mingchun Valley in Baiyun Mountain Scenic Area, Guangzhou.
The opening ceremony featured a group of Hanfu enthusiasts from the city, who showcased their skills through various dance performances, including group, solo, and classical styles. With graceful movements, they evoked the verses of ancient poetry from a thousand years ago with their elegant hair accessories and flowing robes.
The Hanfu market was offered for visitors to have an opportunity to immerse themselves in the traditional Chinese Hanfu attire, along with a chance to appreciate and purchase accessories and intangible cultural heritage products. The marketplace also provided a platform for traditional games like pitch-pot, Chuiwan (a golf-like game), and poetry recitation, which recreated the atmosphere of a bustling ancient market.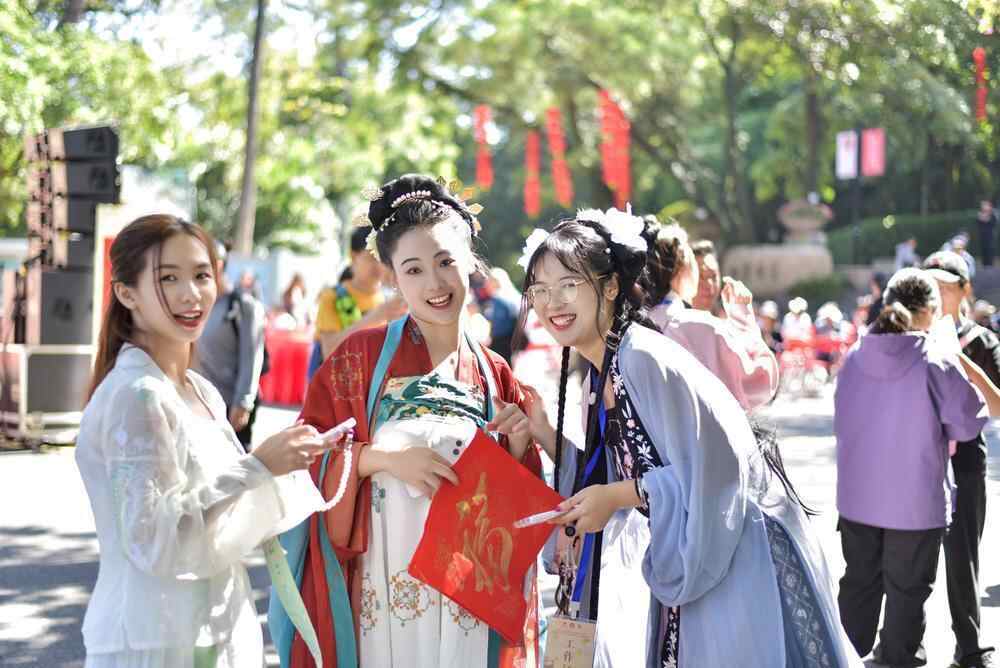 It is reported that the "Guangzhou Baiyun Mountain Hanfu Festival 2023" is part of Guangdong's first excellent traditional Chinese culture festival, which celebrates the 20th anniversary of Hanfu revival. The event has attracted a large number of local residents and tourists, showcasing Baiyun Mountain Scenic Area's innovative approach to combining culture and tourism. It highlights Guangzhou's cultural image and the passion of traditional culture enthusiasts.
On November 19th, there will be a range of exciting activities, such as collective dances, a Hanfu fashion show, a Hanfu parade and much more. The Hanfu fashion show, which features 20 models, will showcase the visual charm of Han Couture to the public. During the show, common Hanfu styles will be presented along with their applications and traditional etiquette.
The Hanfu parade is comprised of Hanfu enthusiasts dressed in various styles of Hanfu in different groups, which embark on a splendid journey together with local residents and tourists to appreciate the beauty of traditional Chinese culture.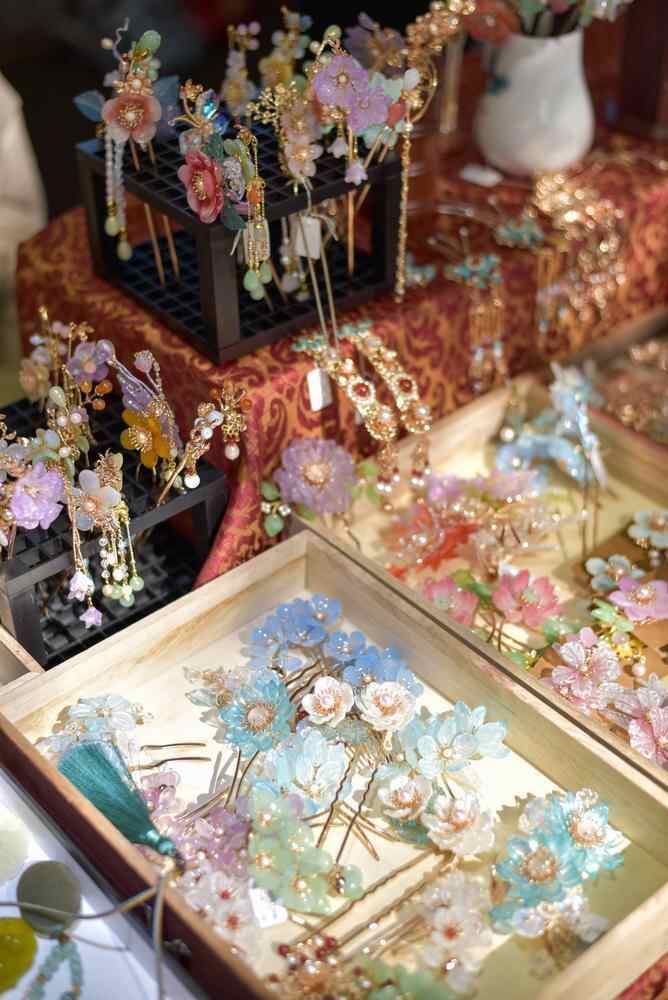 Source: Yangcheng Evening News
霓裳汇云山!2023年广州白云山汉服节启动
11月18日,"2023云山汉服节"启动仪式在广州市白云山鸣春谷景区山顶广场举行。
启动仪式现场,邀请了热爱汉服的市民群众登台表演,群舞、独舞、古典舞等汉服舞蹈以优美的舞姿"舞动"白云山,云鬓轻挽,裙裾飘飞,仿佛千年前的诗篇萦绕身畔。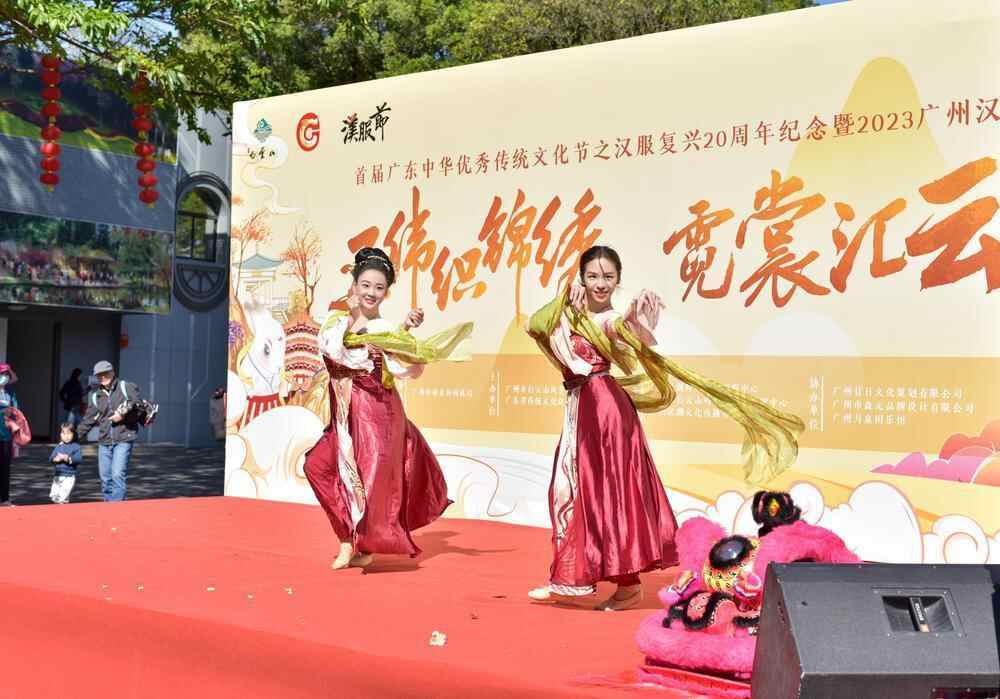 活动现场设有汉服市集,市民可体验穿着汉服,欣赏、体验或购买传统饰品、非遗文创产品,参与投壶、捶丸、飞花令等游戏,宛如穿越千年前的繁华市集中。
据介绍,本届汉服复兴20周年纪念暨"2023云山汉服节"作为首届广东中华优秀传统文化节系列活动之一,吸引了众多市民游客参与。这也是白云山景区探索"文化+文旅"新路径的举措,展现了广州城市文化形象和传统文化爱好者的风采。
据悉,11月19日有集体舞、汉服走秀、汉服方阵巡游、将军送福等精彩纷呈的活动。其中,汉服走秀将由20位汉服模特向市民游客展示常见汉服形制、应用场景、常见礼仪,展现汉服文化的视觉魅力。
汉服方阵巡游将由汉服爱好者身着各式各样的汉服,组成各支方阵队伍,与市民游客共赴一场国风大赏。
文丨记者 马思泳 通讯员 汪张跃
图丨通讯员提供
翻译丨陈萱
责编丨古司祺
校对丨苏敏