Uncle Sam, do not repeat your mistakes | THE POINT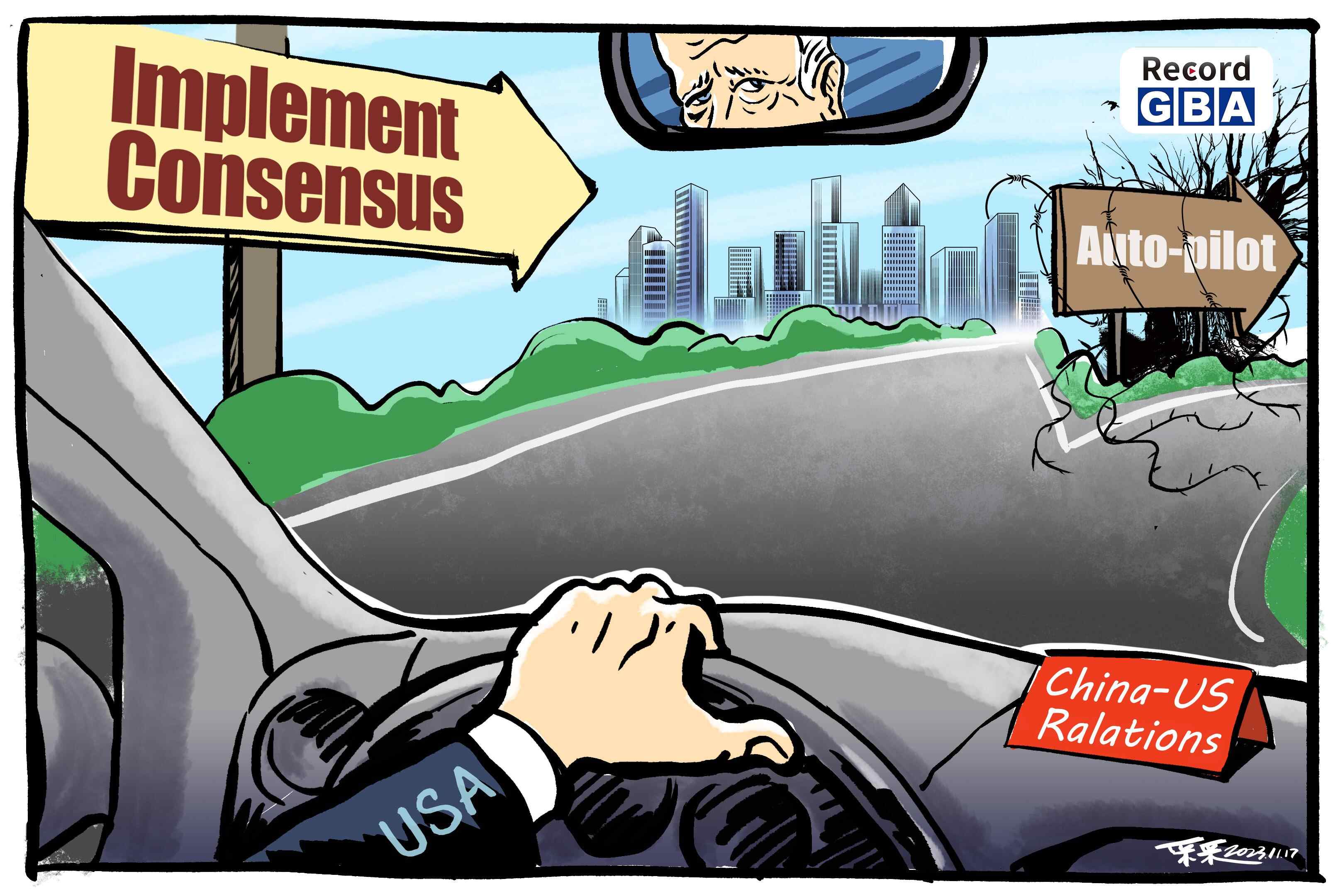 In recent years, China-US relations have hovered at a low point since the establishment of diplomatic relations. At the end of last year, the heads of state of China and the United States met in Bali, Indonesia, and reached a series of important consensuses, charting the course for China-US relations. However, since then, the US has suffered a serious "operational deficit" in implementing the consensus of the heads of state, which has even run counter to the spirit advocated by the consensus, leading to new difficulties in bilateral relations.
Since June this year, senior Chinese and American government officials have exchanged visits on several occasions, paving the way for the China-US summit in San Francisco.
President Xi Jinping and President Biden had a long, in-depth and candid dialogue in San Francisco. The two sides reached more than 20 consensuses in the fields of politics and diplomacy, people-to-people and cultural exchanges, global governance, and military security.
Now, it will be up to the two sides to implement these consensuses. It is hoped that the US side will not repeat the mistakes of the past, earnestly implement the consensus of the heads of states, and refrain from "autopiloting" on the road of China-US relations.
THE POINT丨落实共识还是"自动驾驶"?美国应该知道如何选择
近年来,中美关系徘徊在建交以来的低谷。去年年底,中美元首在印尼巴厘岛会晤,达成一系列重要共识,为中美关系指明了方向。但此后美方在落实元首共识上出现严重"行动赤字",甚至与共识倡导的精神背道而驰,导致双边关系出现新的困难。
今年六月以来,中美两国政府高官多次互访,为中美旧金山峰会铺平道路。
习近平主席和拜登总统在旧金山进行了长时间的,深入坦诚的对话。双方在政治外交、人文交流、全球治理、军事安全等领域达成了20多项共识。
接下来,就要看双方如何落实这些共识。希望美方不要重蹈覆辙,切实落实元首共识,不要在中美关系之路上"自动驾驶"。
统筹丨蒋铮
策划、文案丨赵鹏
漫画丨蔡红
责编丨古司祺
校对丨潘丽玲