59 new car models make world debut at 21st Guangzhou International Automobile Exhibition
On November 17th, the 21st Guangzhou International Automobile Exhibition (Auto Guangzhou) officially kicked off at the Canton Fair Complex.
Regarded as the "barometer of the Chinese automotive market", Auto Guangzhou has garnered global attention from the automotive industry. This current exhibition, themed "New Tech, New Life", has obtained significant attention for its array of new energy vehicles. The exhibition will run until November 26th, with the Automotive Parts and Accessories, Automotive Customization, and New Technology-themed zones open from November 17th to 20th.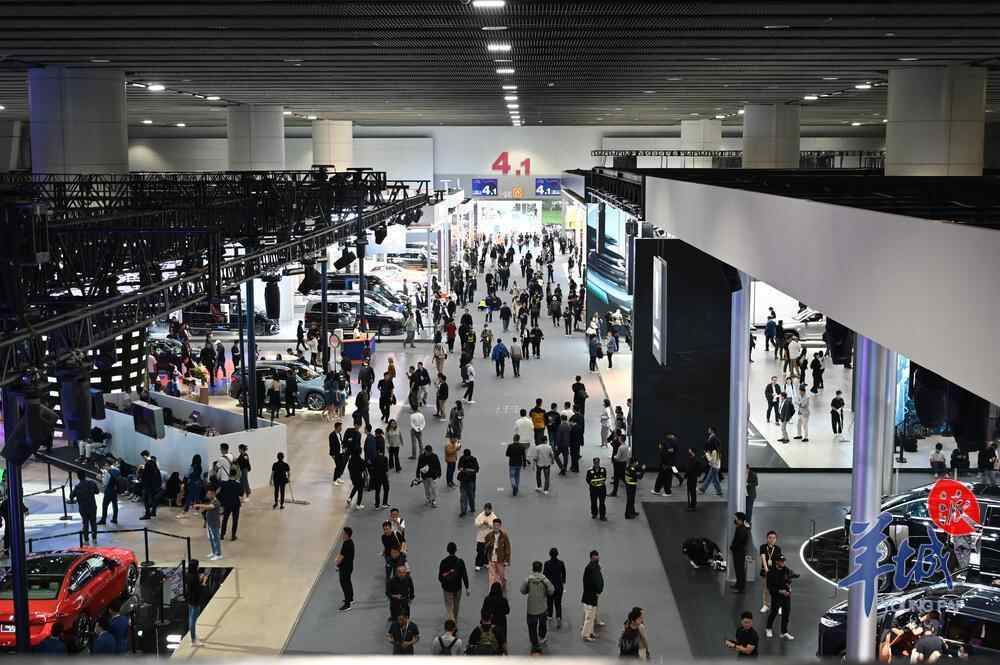 Integrating online and offline approaches to enhance the exhibition experience
On the first day of the Auto Guangzhou, the venue buzzed with excitement from as early as 8 a.m.
During the launch events of new car models, exhibitors prepared professional narrations for introducing car models, design concepts, technological features, and more. Simultaneously, online live streaming allowed remote viewers to stay up-to-date with the latest information.
Major automotive brands such as FAW-Audi, GAC Toyota, Lexus, Dongfeng Honda, GAC Honda, Dongfeng Nissan, as well as NEV brands NIO, XPeng Motors, Li Auto, Leapmotor, and Nezha were showcased at the event.
Unlike previous editions, this year's car exhibition has expanded with a scale of 1,132 exhibition vehicles in total, such as 59 world premieres of new models (including eight from multinational companies), 20 concept cars (including nine from international brands) and 469 new energy vehicles (including 119 from international brands).
"We are presenting a new model for the first time at the exhibition today. As of 5 p.m. today, the number of orders received for this type has exceeded 10,000 units, which is far surpassing our expectations. We have great confidence in the future Chinese automobile market," according to a responsible person for one automaker on-site.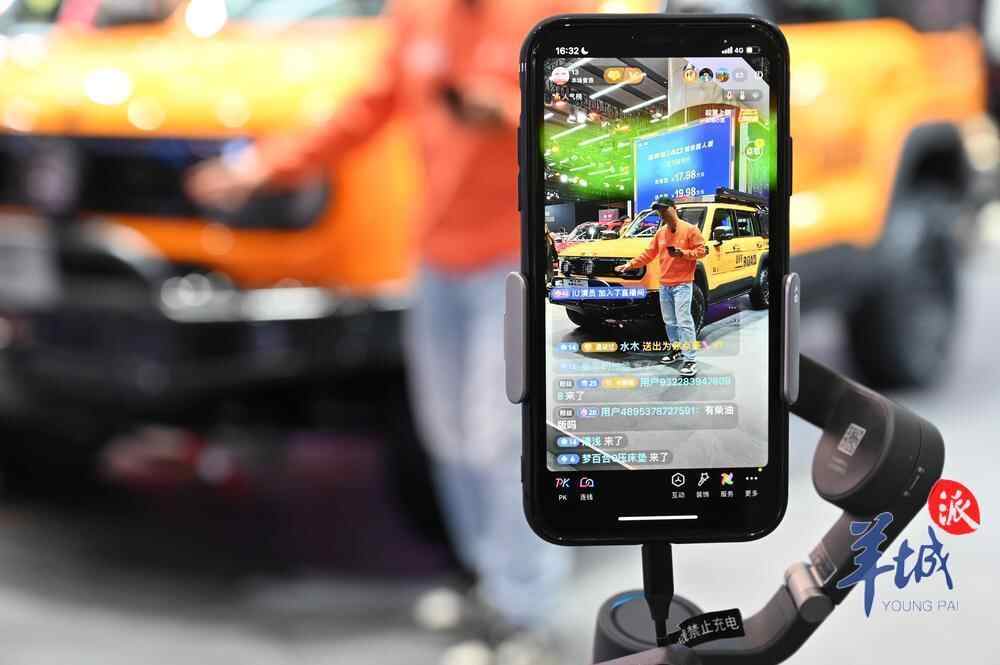 Development of new energy vehicles accelerate
The current Auto Guangzhou also features a remarkable collection of new energy vehicles. Chinese brands, new entrants, joint ventures in the automotive industry, and foreign automakers have all presented highly competitive new energy vehicle models. One such example is GAC Toyota's launch of its all-new NEV brand, Bozi.
Pan Helin, Co-Director and Researcher at ZIBS Research Center for Digital Economics and Financial Innovation, said, "The unveiling of 59 new vehicle models at the exhibition demonstrates its significant influence, as automakers have high expectations for this platform. The increasing proportion of new energy vehicles signifies that the trend of replacing traditional fuel-powered cars with new energy vehicles has been firmly established, heralding the era of new energy vehicles."
To further enhance its competitiveness, Pan suggests several measures for Auto Guangzhou. The first is to enhance its international profile by inviting Chinese and overseas automakers on both the supply and demand sides to participate. The second is to build collaborative innovation in the supply chain, as the automotive manufacturing industry heavily relies on stable and innovative upstream supply chains. The third is to enrich the exhibition experience by incorporating technologies such as AI and virtual reality to enhance user engagement.
Source: Yangcheng Evening News
59台全球首发车亮相!广州车展开幕
11月17日,第二十一届广州国际汽车展览会(以下简称"广州车展")在中国进出口商品交易会展馆正式开幕。
广州车展被誉为"中国汽车市场风向标",吸引了全球汽车行业的关注。本届车展以"新科技 新生活"为主题,新品密集的新能源汽车备受瞩目。展览时间将持续到11月26日,其中汽车零部件及用品、汽车改装、新技术题材展区的展期为11月17日至20日。
线上线下联动增强观展体验
在广州车展的首个开放日,早上8时许,现场已十分热闹。
在新车发布会上,展商配备了专业的解说人员,介绍汽车型号、设计理念、技术特点等。与此同时,线上直播也同步启动,不能来到现场的观众也能第一时间了解到最新资讯。
在展会亮相的有一汽奥迪、广汽丰田、雷克萨斯、东风本田、广汽本田、东风日产等主流汽车品牌,也可以看到NIO蔚来、小鹏、理想、零跑、哪吒汽车等新能源汽车。
与以往不同的是,本届广州车展规模进一步扩大,共有全球首发车59台,其中跨国公司首发车8台;概念车20台,其中国际品牌展车9台;新能源车469台,其中国外品牌展车119台;展车总数1132台。
现场一位车企负责人告诉记者,"今天我们有一款新车就是通过广州车展进行展示首发,截至今天17时,整车的订单量已经超过1万台,远远超过预期。对于接下来的中国汽车市场,我们也非常有信心。"
新能源汽车发展提速
新能源汽车是本届广州车展的一大看点。记者探营了解到,不少自主品牌、造车新势力、合资品牌与外资车企都拉开阵势,展出极具竞争力的新能源车型。例如,在广汽丰田的新品发布会上,广汽丰田推出全新新能源品牌铂智。
浙江大学国际联合商学院数字经济与金融创新研究中心联席主任、研究员盘和林表示:"59台新车放在广州车展发布,说明广州车展影响力大,车企看好这个平台。其中,新能源比重扩大,说明新能源车替代燃油车的态势方向已经基本确定,未来是新能源车的时代。"
广州车展如何进一步提升竞争力?盘和林认为要做到以下几点:一是提升广州车展的国际化水平,聘请国内外汽车的供需双方来参加车展;二是除汽车供需对接外,还要考虑供应链协同创新合作,汽车制造业高度依赖上游供应链的稳定和创新;三是丰富广州车展的展现方式,结合AI和虚拟现实等技术来丰富用户体验。
文|记者 詹淑真 潘亮
图|记者 严锦程
翻译|陈萱
责编|古司祺
校对|赵丹丹