2023 China (Guangdong) International Tourism Industry Expo successfully concluded
The China (Guangdong) International Tourism Industry Expo concluded in Guangzhou on September 17th.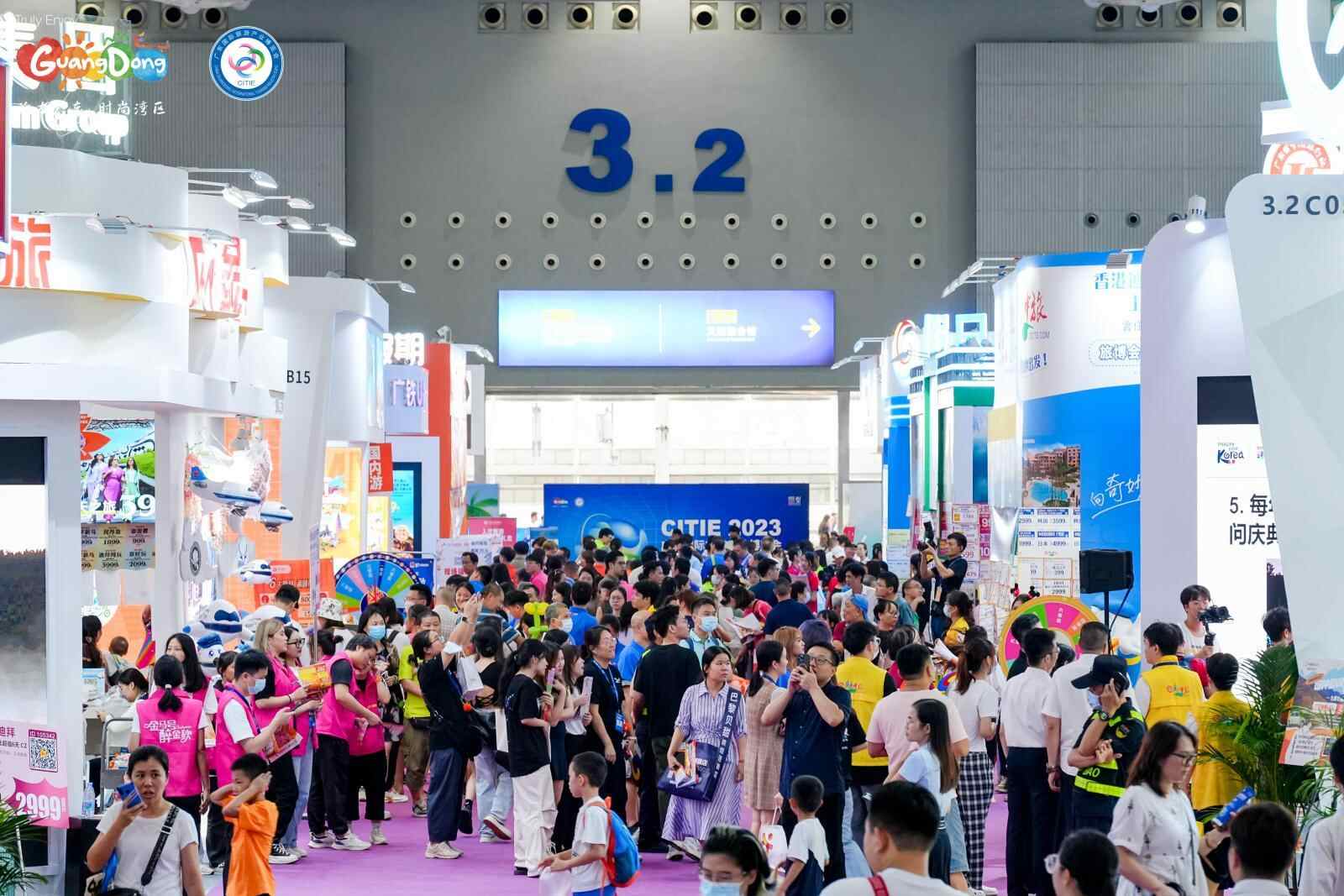 The exhibition area of this travel expo is about 30,000 square meters with 1,500 standard booths. It includes three main theme pavilions: the International Culture and Tourism Pavilion, the Culture and Tourism Integration Pavilion, and the Culture and Tourism Consumption Experience Pavilion. There are about 3,000 exhibitors from more than 50 countries and regions, including 30 institutions from different provinces, cities and districts (21 from Guangdong). According to preliminary statistics, it has attracted nearly 40,000 visitors.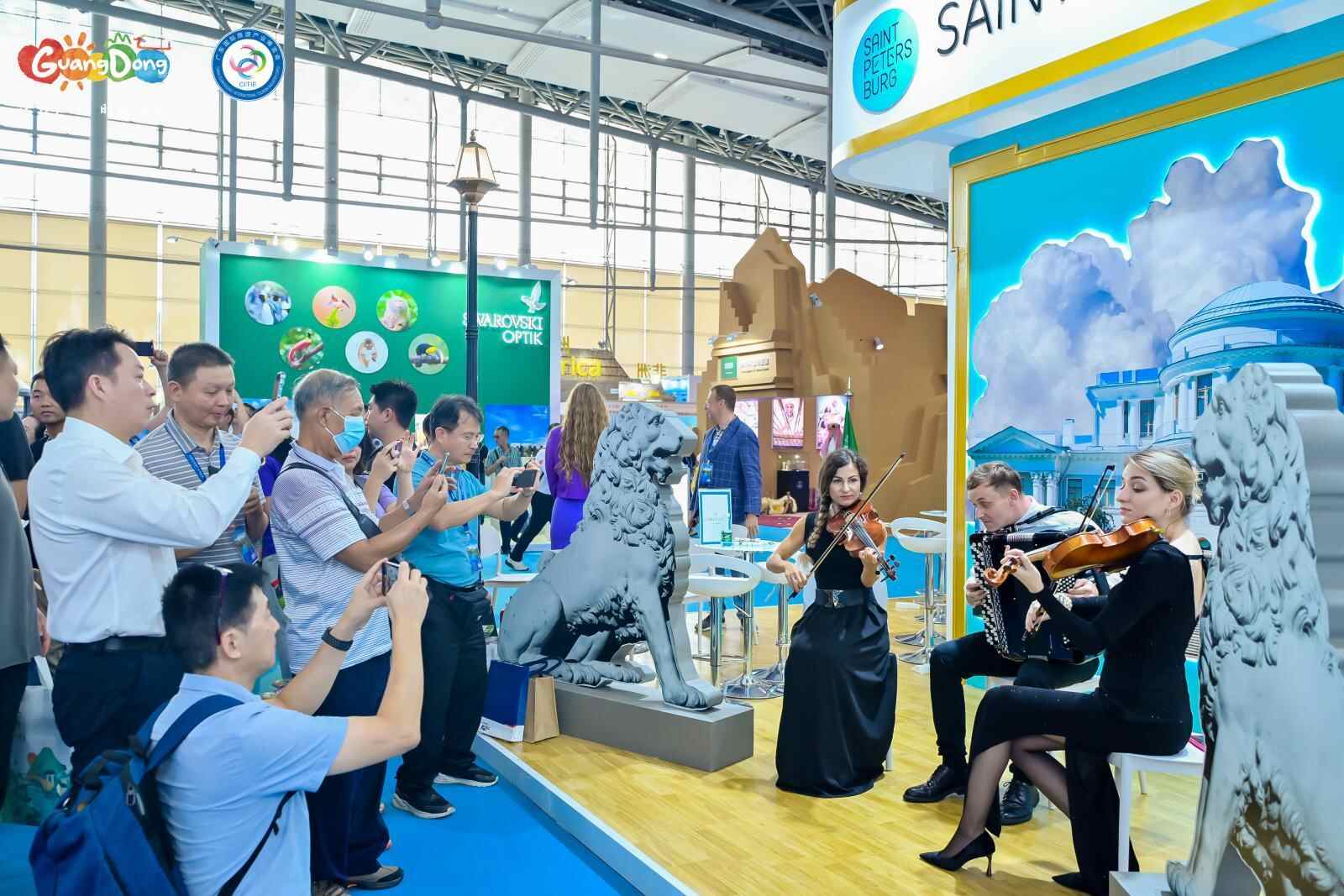 The current tourism expo presents the following characteristics:
01 Deepens International Culture and Tourism Exchange and Cooperation
Ras Al Khaimah, one of the seven emirates of the United Arab Emirates, Georgia and other emerging overseas tourist destinations, actively participated in the exhibition. Malta set up an independent image booth in South China for the first time. The booth of the Kingdom of Saudi Arabia showcased the charm of the Middle East. St. Petersburg, Kamchatka Peninsula, Amurskaya Oblast, and Novgorod Oblast of Russia participated in the exhibition in groups well-prepared.
Representatives from countries and regions such as Cuba and Tunisia, as well as officials from 28 consulates general in Guangzhou, attended the expo and participated in booth tours and various themed activities. International cultural events and special tourism promotion events from countries and cities such as St. Petersburg, Tanzania, Malta, Thailand, and Georgia took turns to showcase their charm in culture and tourism, providing citizens and tourists with a one-stop experience.
02 Expects to drive consumption by over 25 million yuan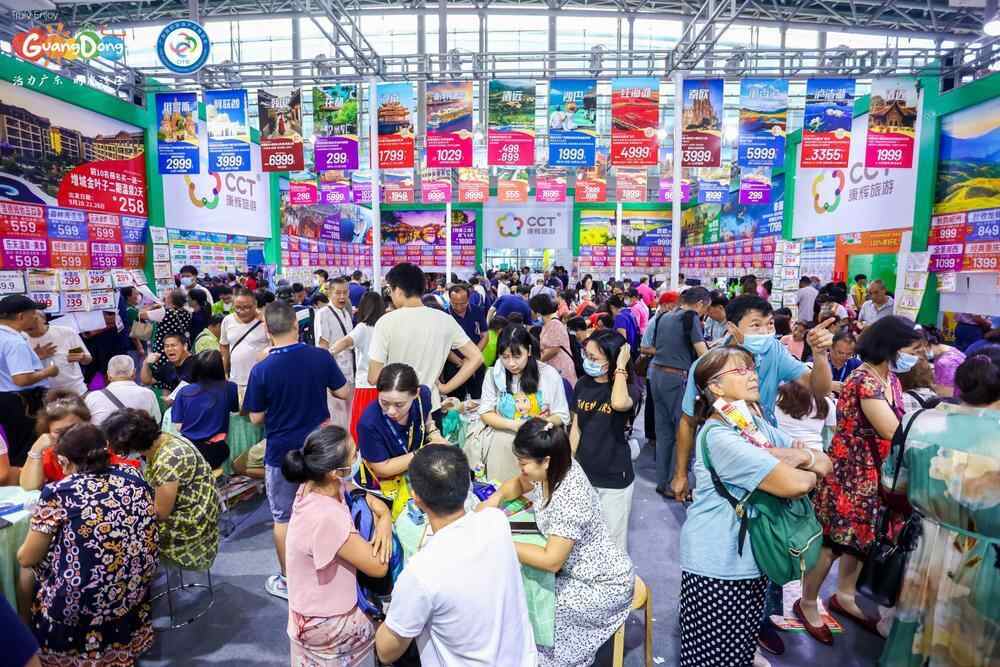 There are a total of 15 travel agencies and OTAs participating in this expo, offering approximately 100,000 discounted opportunities, with a total discount amount exceeding 100 million yuan. During the expo, the Department of Culture and Tourism of Guangdong Province will distribute culture and tourism consumption vouchers that worth 5 million yuan, which are expected to directly stimulate tourism consumption by over 25 million yuan.
In addition, this expo has attracted more than 700 students to participate in on-site activities like treasure hunting, entertainment, and check-ins. Related topics have sparked heated discussions on mainstream social media platforms such as Xiaohongshu, Douyin, and Bilibili, with nearly 70,000 views and over 10,000 likes.
03 Innovates Culture and Tourism Supply
This travel expo has set up special exhibition areas such as the Guangdong Image Pavilion, Guangdong New Culture and Tourism Consumption Exhibition Area, and Guangdong Rural Tourism and Cultural Creativity Achievement Exhibition Area. A total of 17 enterprises from the province participated in the exhibition showcasing over 400 rural cultural and creative products, as well as the Kaiping Diaolou Energy Bicycle digital experience project.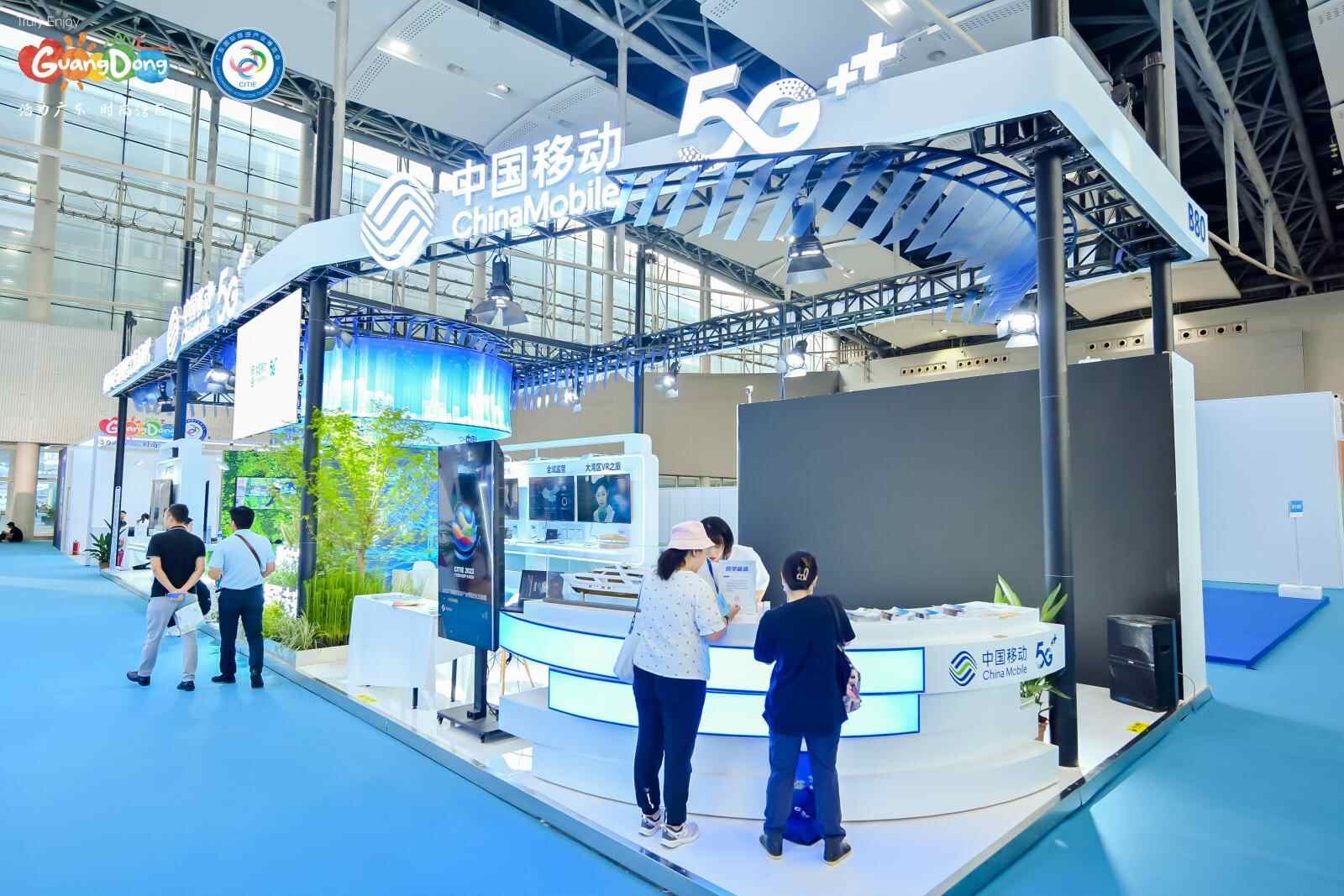 During the 3-day exhibition, nearly ten thousand business negotiations were successfully conducted, achieving effective supply-demand connections. The Guangdong Cultural and Tourism Promotion was also held during the exhibition to promote development cooperation through negotiations, gathering new momentum for innovation in the culture and tourism industry.
吸引近4万人次入场,2023广东旅博会圆满落幕
9月17日,2023广东国际旅游产业博览会(以下简称"旅博会")在广州落幕。
本届旅博会总展览面积约3万平方米,标准展位1500个,设置国际文化旅游馆、文旅融合馆、文旅消费体验馆3大主题展馆,来自50多个国家及地区、30个省(区、市)机构,包括省内21个地市在内,约3000家参展商参展参会。据初步统计,共吸引近4万人次入场参展参观。
本届旅博会呈现以下特点:

01国际文旅交流合作加深
阿联酋七个酋长国之一的拉斯海马、格鲁吉亚等海外新兴目的地积极参展,马耳他首次在华南地区设立独立形象展台,沙特阿拉伯王国的国家展台尽显中东风情;俄罗斯圣彼得堡、堪察加半岛、阿穆尔州、诺夫哥罗德州分别组团参展,推广阵容强大。
古巴、突尼斯等国家和地区的驻华代表,以及28个国家驻穗总领事馆官员莅临旅博会现场,参与巡馆和各项主题活动。俄罗斯圣彼得堡、坦桑尼亚、马耳他、泰国、格鲁吉亚等多场国际文化展演与特色旅游推介活动轮番上演,让市民游客一站式了解和体验不同国家和地区的文化旅游风情。
02预计拉动消费超2500万元
本届旅博会共有15家旅行社及OTA参展,提供约10万个旅游优惠名额,让利幅度超1亿元。旅博会期间,省文旅厅发放文旅消费券合计500万元,预计直接拉动旅游消费超2500万元。
此外,本届旅博会累计吸引超过700名青年学子现场"寻宝""玩乐""打卡",相关话题在小红书、抖音、B站等主流社交媒体平台引发热议,浏览量近7万次,互动点赞量过万。
03创新文旅供给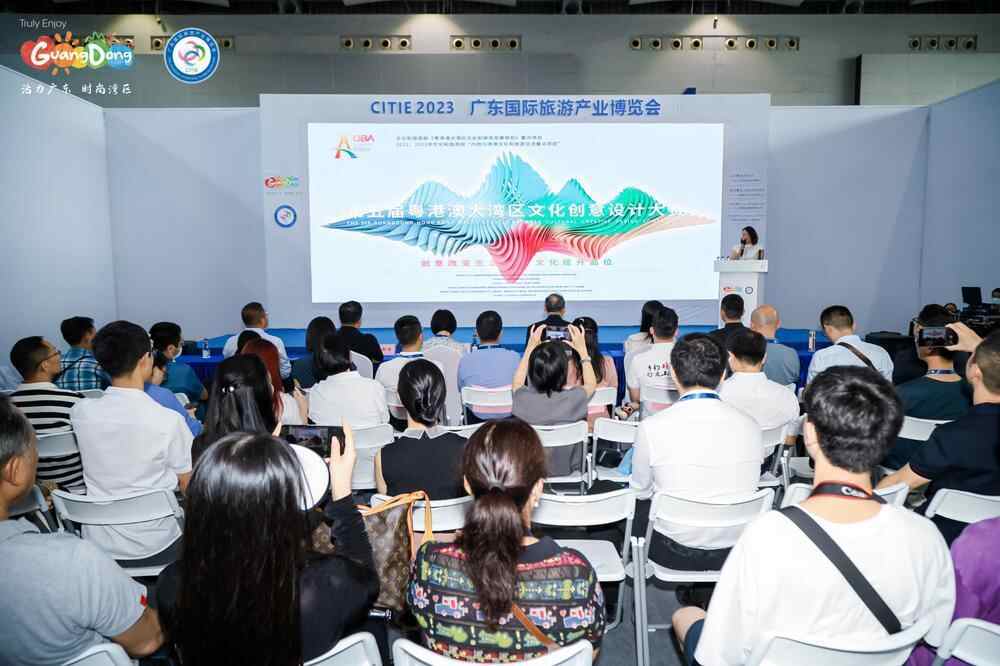 本届旅博会设置了广东主题形象馆、广东文旅消费新业态新场景主题展区、广东乡村旅游暨文创成果展区等特色展区。全省17家新业态热门场景企业参展,展示400多件乡村文创产品以及开平碉楼能量单车数字体验项目等。
3天展会累计达成近万次商业洽谈,实现供需有效对接。展会期间还举办了广东文旅推介大会,以洽谈推介促发展合作,为文旅产业模式创新、业态创新、产品创新集聚新动能。
文 | 记者 黎存根 通讯员 粤文旅宣
图 | 主办方提供
译 |白心怡