Lingnan Puppetry Exhibition opens at Guangdong Cultural Center
A special exhibition showcasing the rich heritage of Lingnan puppetry opened its doors at the Guangdong Cultural Center on the morning of September 17th. The exhibition, featuring a diverse range of exhibits, will run until October 17th.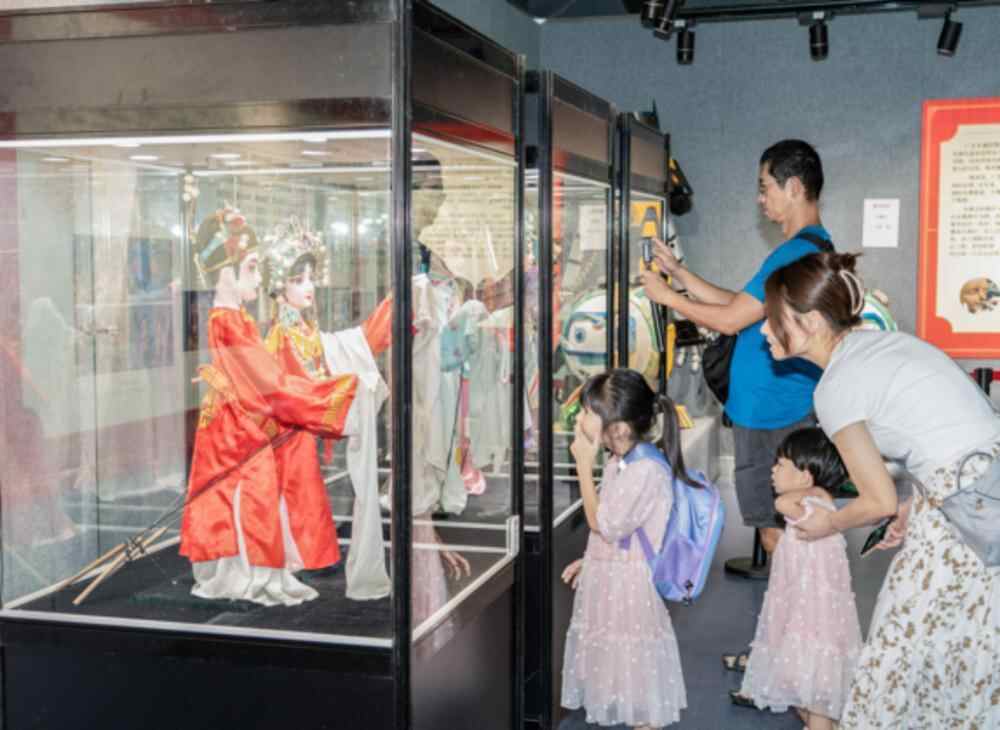 Under the umbrella of puppetry, puppets and shadow puppets are comprehensive folk arts that blend literature, painting, carving, music, and performance. They carry the millennia-old theatrical traditions of the Chinese nation, serving as a cornerstone of Chinese dramatic heritage.
This exhibition proudly presents over 40 national-level intangible cultural heritage masterpieces, including Guangdong puppetry, Lufeng shadow puppetry, Wuhua string puppetry, Gaozhou puppetry, and Chaozhou iron rod puppetry. Through a combination of visual storytelling, physical exhibits, and live performances of classic plays, the exhibition vividly portrays the historical development and artistic uniqueness of puppets and shadow puppets in the Lingnan region.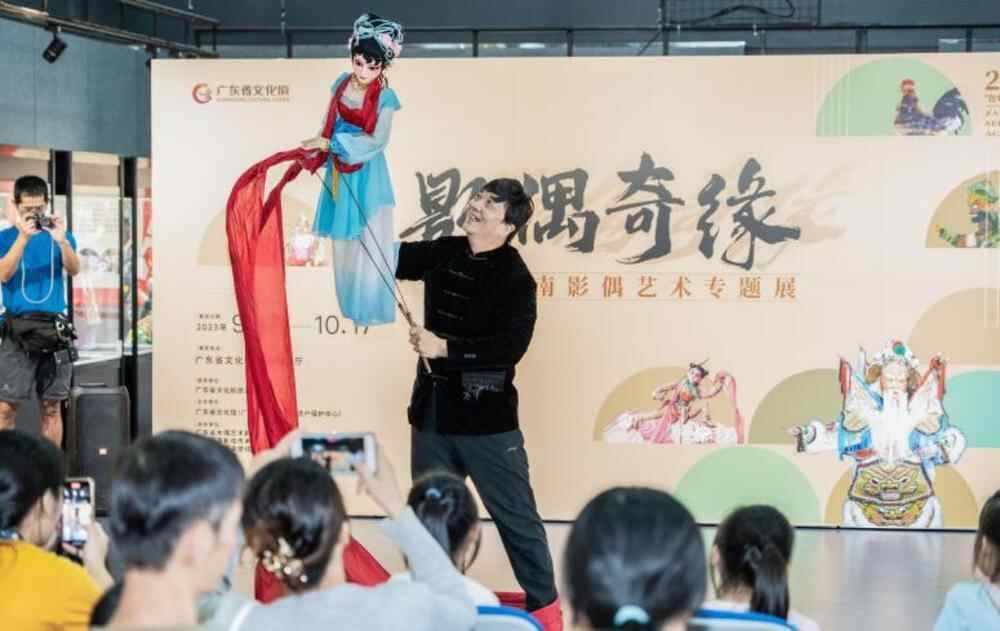 During the opening ceremony, organizers invited Cui Keqin, a national-level intangible cultural heritage inheritor of Guangdong puppetry from the Guangdong Puppet Art Theater, to share his insights into the field based on his over the four-decade practice.
Cui Keqin shared, "In performances of these mythological tales, we can change the outfits of puppets in just ten seconds, like magic. For example, we can change the face, dress, and even feather accessories of the White Bone Demon in the blink of an eye."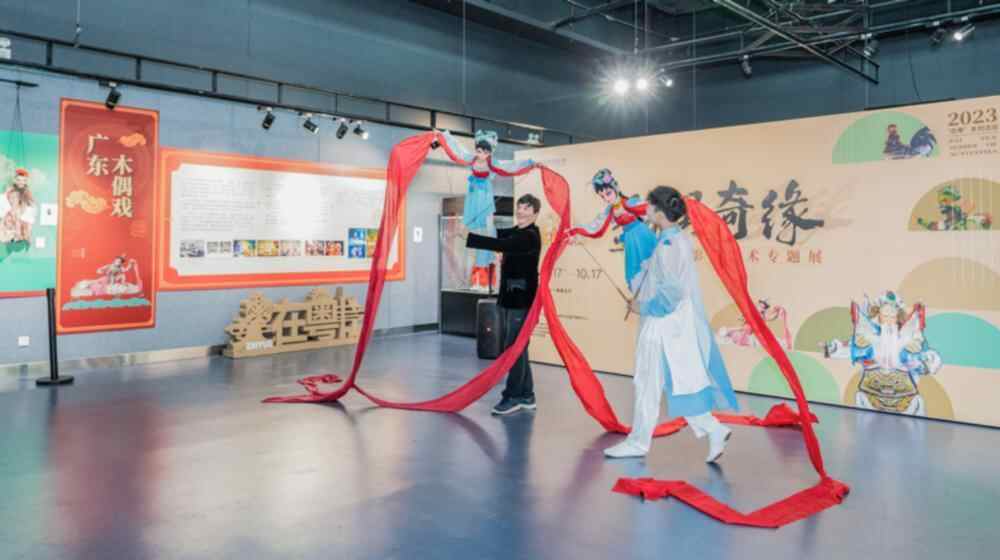 Cui Keqin emphasized, "In addition to performing these technically challenging and artistically profound classic plays, we are innovating the performance style and content of Guangdong puppetry." He highlighted the example of a new production, "Nezha," which blends contemporary children's experiences with the historical mythological story, bridging the gap between ancient and modern times.
Towards the end of the sharing session, Cui Keqin and his apprentice, Lu Jie, delivered a captivating performance of "Love Between Human and Puppet," showcasing the pinnacle of puppetry artistry, where puppets and puppeteers cooperate seamlessly, conveying emotions in the most exquisite manner.
岭南影偶艺术专题展在省文化馆开幕
9月17日上午,一场岭南影偶艺术专题展在广东省文化馆开幕。本次展览将展至10月17日。
木偶和皮影同属傀儡戏,是集文学、绘画、镂刻、雕琢、音乐、表演于一体的综合性民俗艺术,承载着中华民族千年来的戏剧文脉,是中国戏剧形成的一个主要源头。
本次展览展出广东木偶戏、陆丰皮影戏、五华提线木偶戏、高州木偶戏、潮州铁枝木偶戏等国家级非遗代表性项目40余件/套作品。通过图文介绍、实物展示、经典剧目展演等形式,立体展现岭南地区木偶戏、皮影戏的历史源流与艺术特色。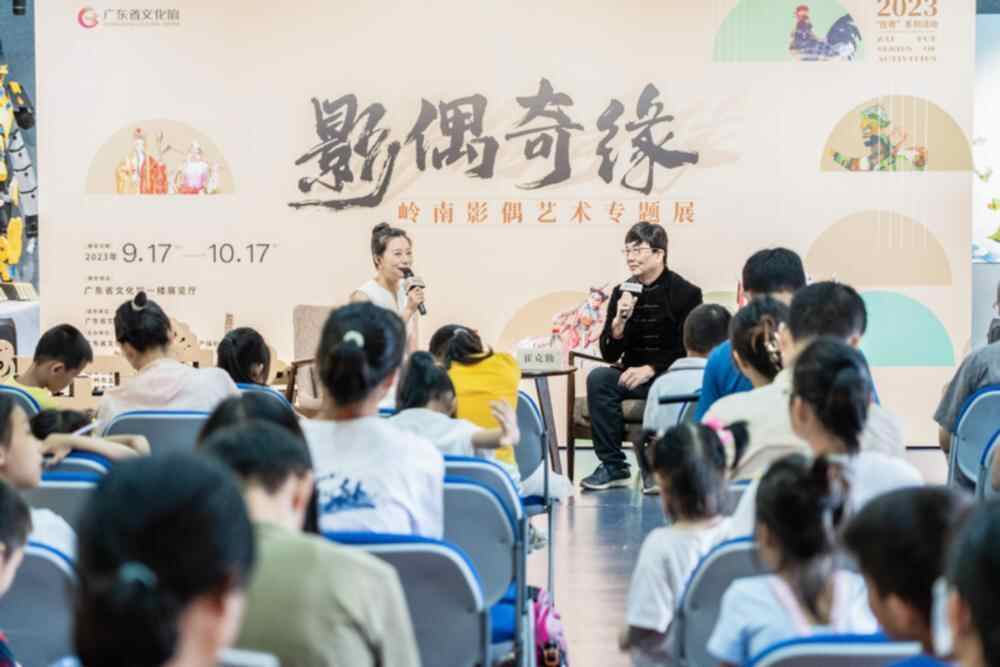 展览开幕式现场,主办方还邀请来自广东木偶艺术剧院的广东木偶戏国家级非遗代表性传承人崔克勤,为家长和小朋友们分享从艺四十多年来的心得感悟。
崔克勤介绍道,"我们表演这些神话剧,可以在十秒钟内完成整个舞台变装,像变魔术一样。比如白骨精,可以在一秒钟变脸、变身,还能把翎毛都变上去。"
崔克勤表示,"除了表演这些兼具技术难度和艺术高度的经典剧目外,我们也在积极创新广东木偶的表演形式和内容。"例如新排的剧目《哪吒》,不是像传统那样讲哪吒的故事,而是将当代小孩的经历融合到历史神话故事中,拉近古代与现代的距离。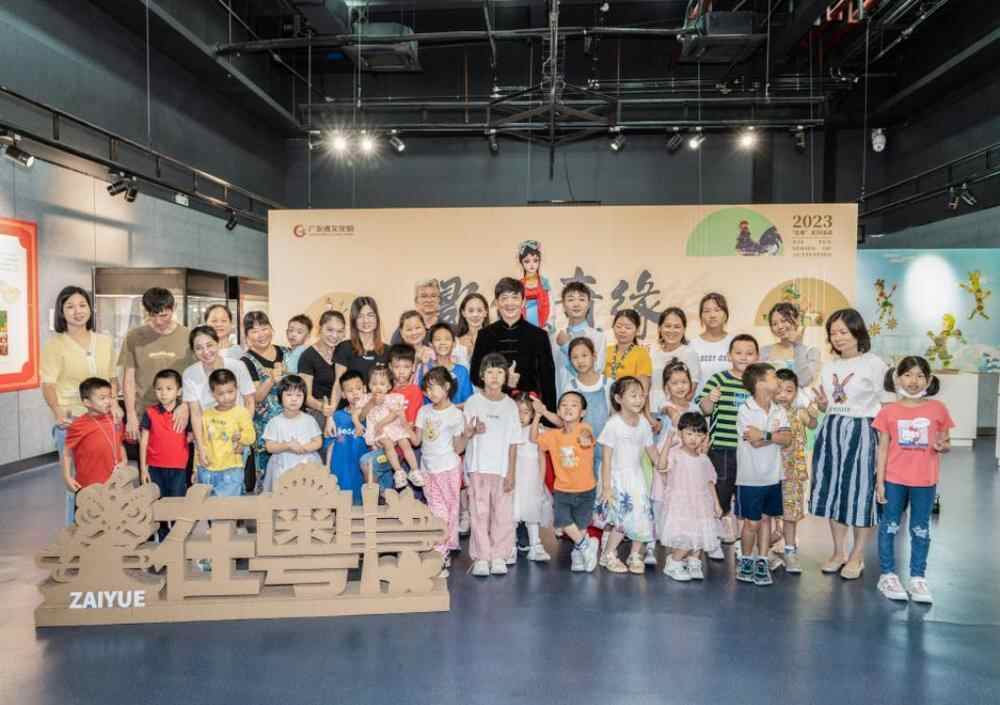 在分享会的最后,崔克勤携徒弟卢杰为现场观众带来《人偶情》的表演展示。崔克勤精湛的表演艺术令现场大小观众看得津津有味,面对面感受到木偶戏"人偶合一""以偶传情"的最高境界。
文|记者 周欣怡 通讯员 李劭侹
图|主办方提供
译|刘佳慧