【食尚岭南】卤鹅:令人难忘的潮味一绝
在潮州,无鹅不成宴。
In Chaozhou, no feast is complete without a goose.
无论是高端宴会,还是街边摊档,
Be it a high-ranking banquet, or a stall in the food court,
卤鹅,都可以成为餐桌上的主角。
braised goose can always take center stage on the dining table.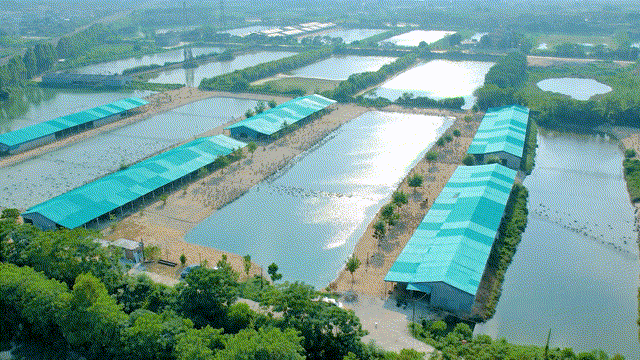 潮州卤鹅,选用的是大名鼎鼎的狮头鹅。
The well-known lion-head goose is the chosen species for Chaozhou braised goose.
头大颈粗,因前额鹅颊侧肉瘤发达呈狮头状而得名。
It is named after its lion-like appearance with a large head, thick neck,and swollen flesh on its forehead and cheeks.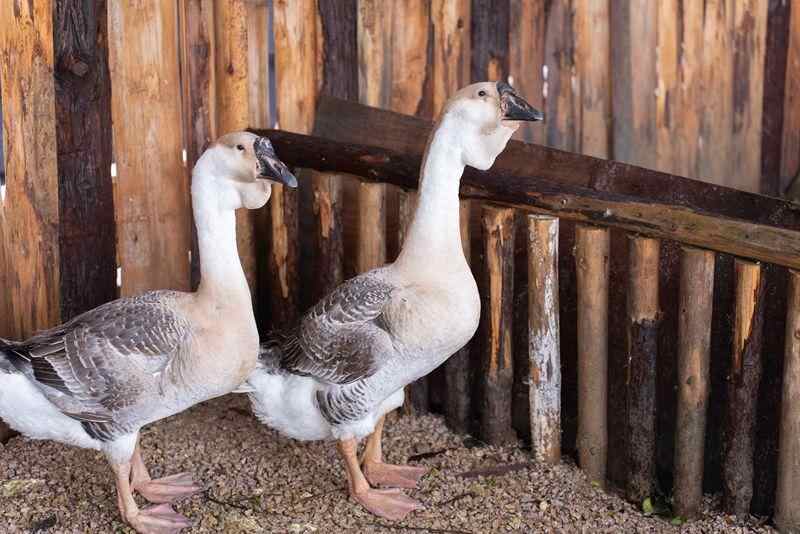 卤鹅,起一锅好的卤水是关键。
The key to a delicious braised goose lies in a pot of marinade
潮州卤水以鱼露、酱油、白糖为主材料,
The main ingredients of Chaozhou marinade are fish sauce, soy sauce and white sugar,
再加入香叶、八角、甘草、小茴香等香料。
added with spices like fragrant leaves, star anise, licorice and fennel seeds.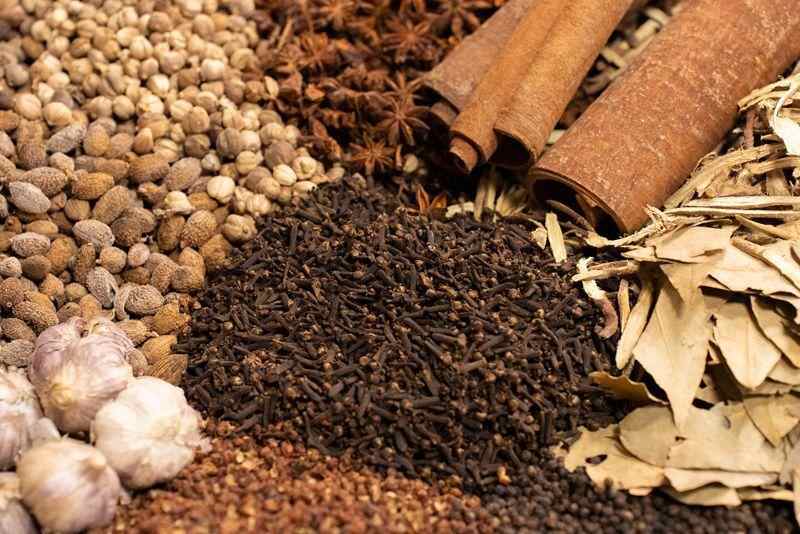 各种香料的配比,是属于各家卤店的秘密。
The proportions of these various spices remain the secret of each braised goose brand.
潮州卤水会加入南姜、蒜头,
Chaozhou marinade also includes southern ginger and garlic,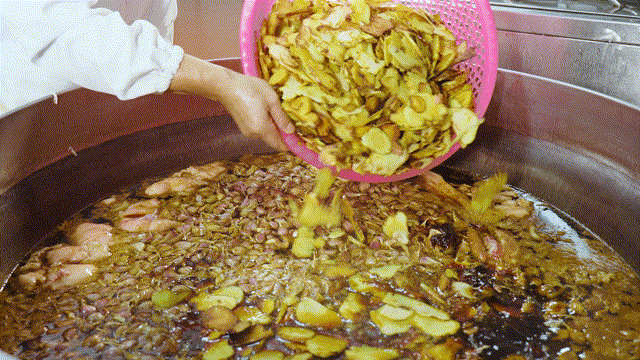 这是与其他卤水最大的区别。
setting it apart from other marinades.
第一次起的新卤水没有肉香味,
As the initial marinade lacks the aroma of meat,
需要在烧开的卤水中加入五花肉煮出肉香,
streaky pork will be added to the marinade first for the meat flavor
再放入鹅肉卤制。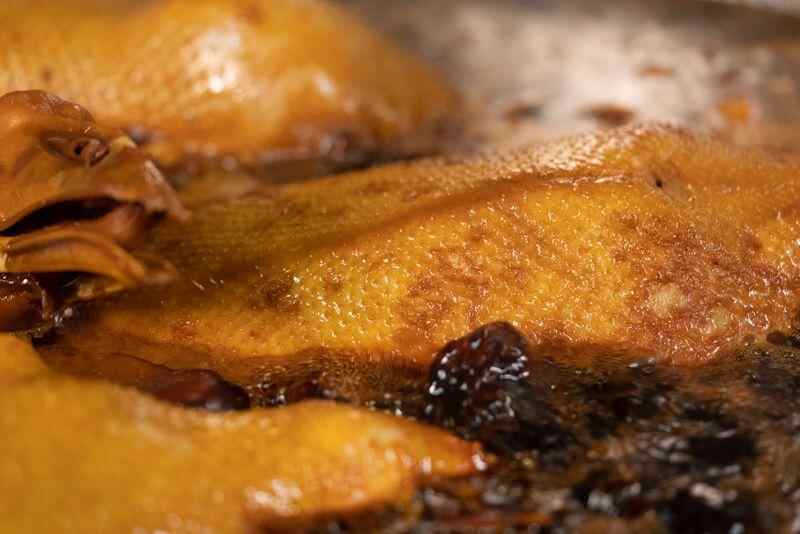 before putting the goose meat in.
各种香料在锅中与卤水一起沸腾,
As various spices boil together with the marinade in the pot,
卤水充分渗透进鹅肉的肌理,肉渗卤香。
the flavors are able to penetrate the goose meat.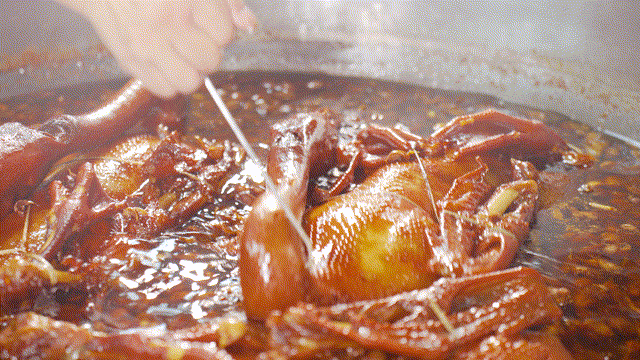 两三个小时的卤制过程中,
During the two to three hours of braising,
师傅要遵循"三浸三吊"的方法:
the chef follows the principle of " dips and lifts":
提出汤面吊汤,滴干卤汤,
lift the meat out of the marinade to drain the excess liquid,
再沉入锅中浸煮,
and then submerge it into the pot for further simmering,
浸完再淋上卤汁。如此重复。
then pour the marinade onto the meat and repeat the process.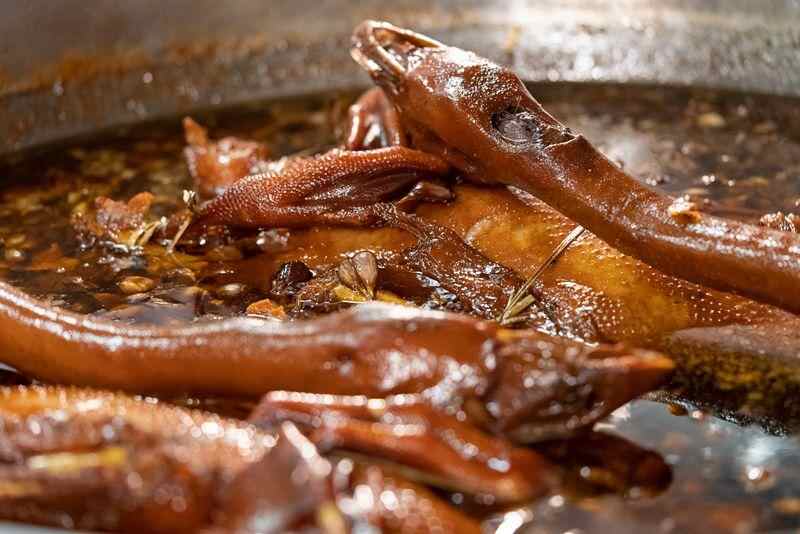 数次浸没,百味精华尽入鹅肉肌理;
Immersion allows the essence of the flavors to permeate the meat,
再反复吊离,以热卤浇淋,
while the suspension and drenching of hot marinade
炼得让人顾盼流连的金身。
create a mesmerizing appearance that entices anyone who lays eyes on it.
面对大自然赐予的顶级食材,
In the face of this top-notch culinary ingredient gifted by nature,
潮州人在不断的探索和研究中,
Chaozhou people, through continuous exploration and research,
终于觅得与狮头鹅肉堪称天作之合的烹饪手法。
have discovered the perfect cooking technique that harmonizes with the lion-head goose meat.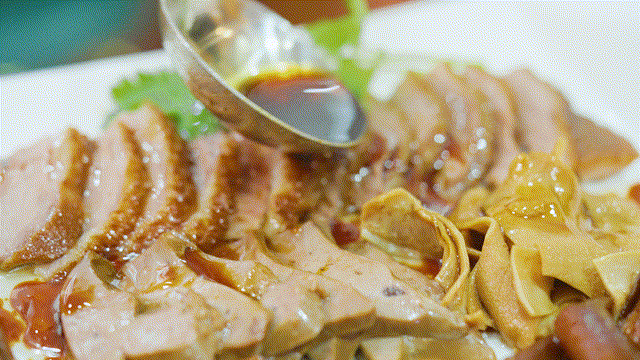 令人动容的美食邂逅,不负这一场味蕾享受。
This remarkable encounter with flavors will serve as a feast for your taste buds.