【食尚岭南】龙湖饼食:藏于千年古寨的潮州古味

龙湖古寨,千年时光,
Longhu Ancient Village, with the history of a thousand years,
在韩水之滨上静逸流淌。
sits quietly along the bank of Han River.
人间烟火色,古寨岁月长。
Amidst the daily noise, the ancient village ages gracefully.
朝代更迭,古寨的印记也在不断变化,
As dynasties change, the village continues to evolve,
唯有专属于古寨的味道被有心人固守了下来。
but its exclusive flavor is cherished by those who care about it.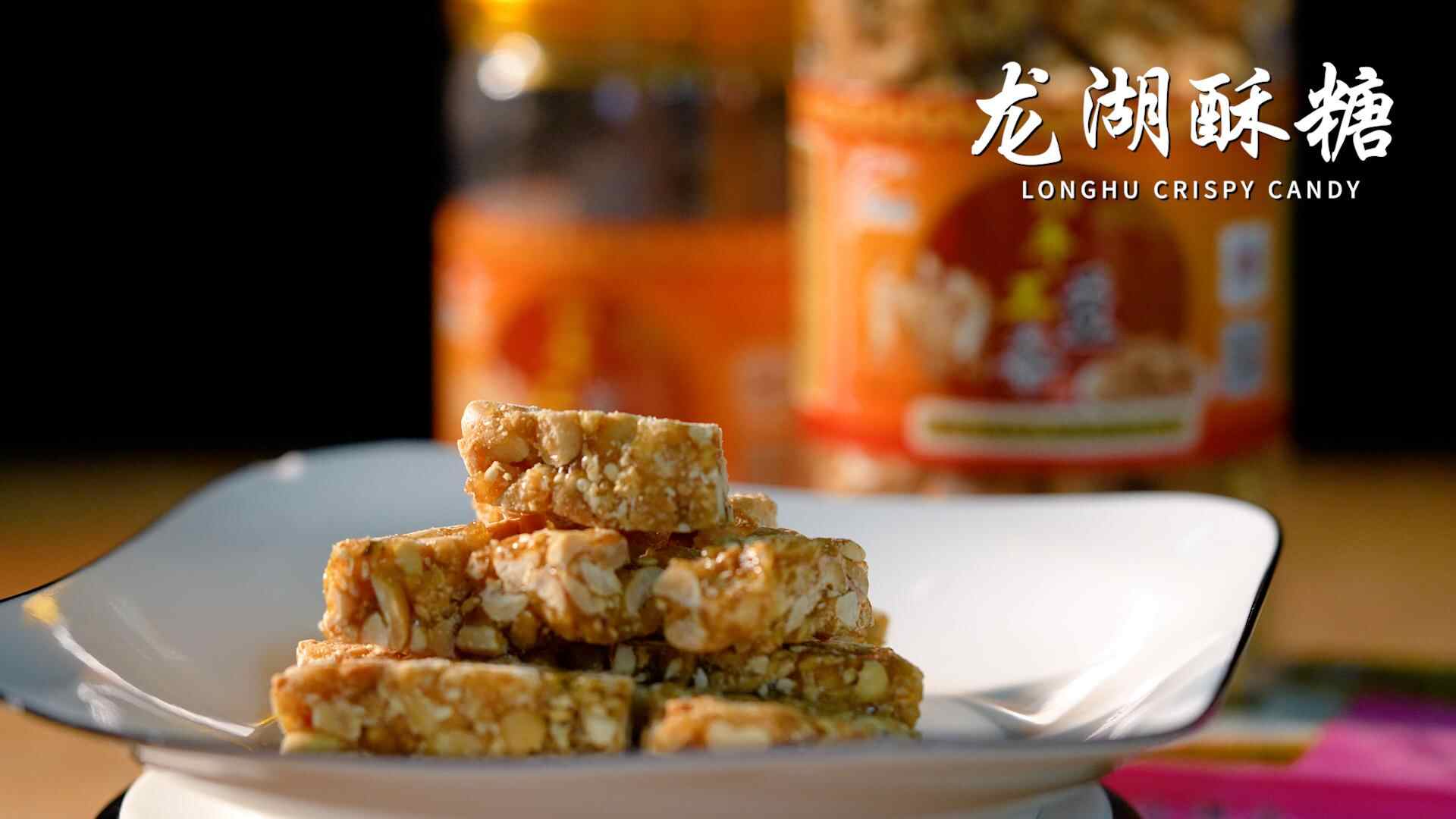 龙湖酥糖,潮州传统名点之一。
Longhu Crispy Candy, one of Chaozhou's traditional delicacies.
以其清香不腻、入口即化的特点,享誉海内外。
Renowned for its delicate fragrance and melt-in-the-mouth texture, it's celebrated both at home and abroad.
熬糖,是第一步,也是关键的一步。
The first and most crucial step is boiling sugar.
白糖加水,煮至乳白色。
With some water, white sugar is boiled until it turns milky white.
加入猪油、葱花,再细火慢煮。
Add lard and chopped green onions, and then simmer it over low heat.
糖浆翻滚,煮至呈焦褐色。
When the syrup bubbles and turns brown,
倒入锅中,隔水降温,
pour it into a pan, and let it cool over a water bath.
待糖浆变成糯米糍状时,迅速上架拉酥。
When it becomes sticky, quickly pull it into a crispy texture.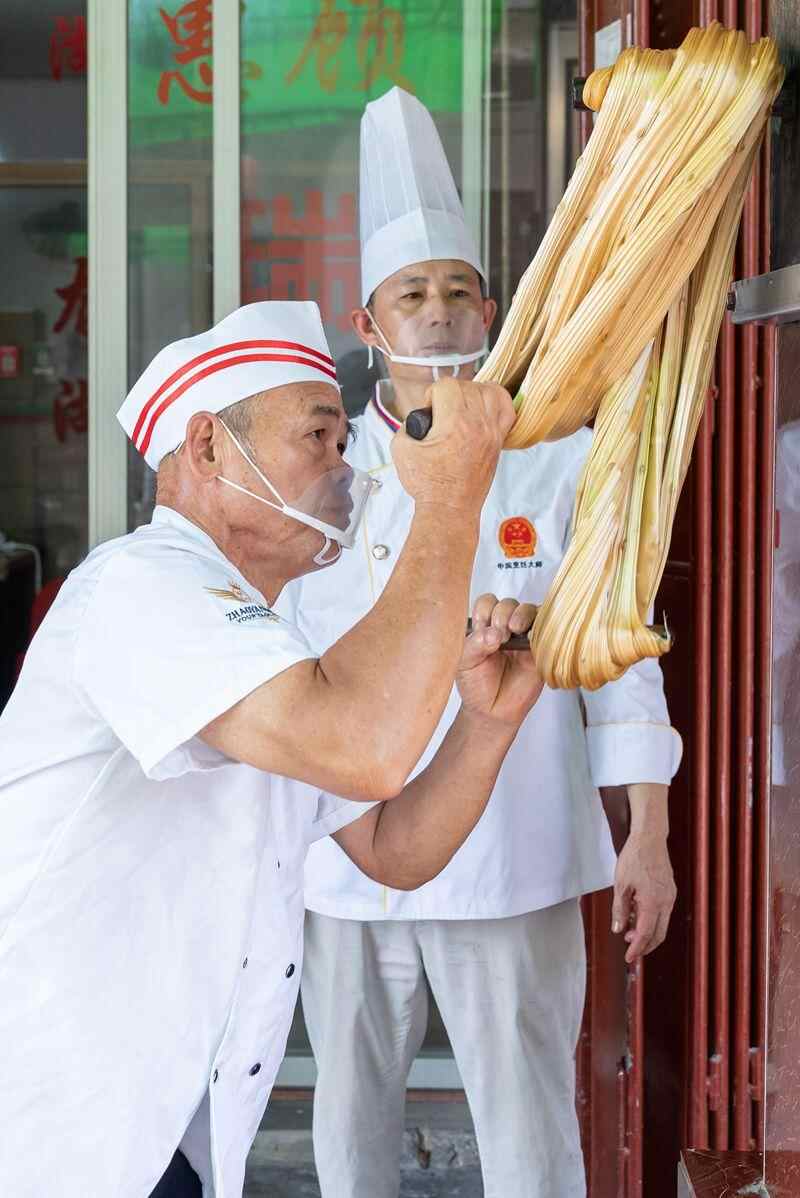 拉酥时必须趁热打铁,一鼓作气,
The pulling must be done while it's still hot, in one swift motion,
才能使酥糖香脆可口。
to deliver the delicious, crispy texture of the candy.
混入花生,丰富其口感。
Then, add some peanuts to enhance its texture.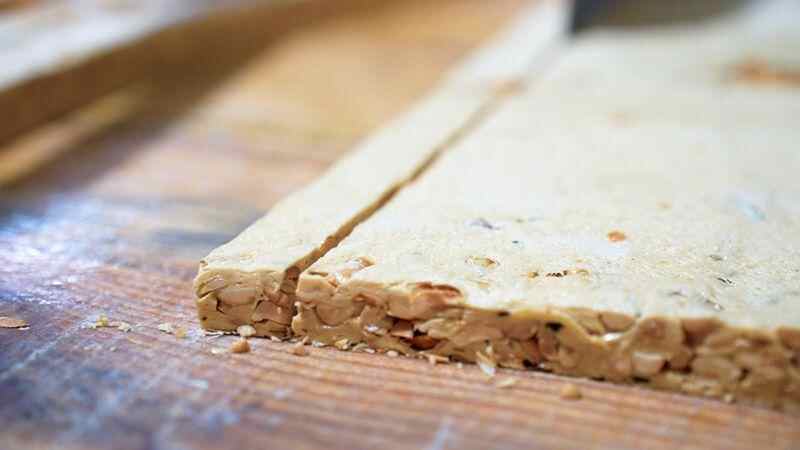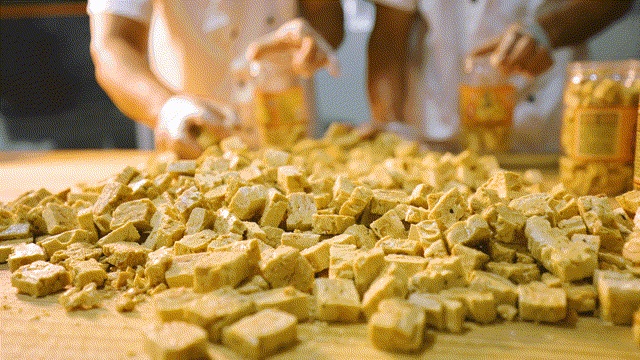 压片开切,切成麻将大小,便是龙湖酥糖。
Cut it into mahjong tile-sized pieces, and you have Longhu Crispy Candy.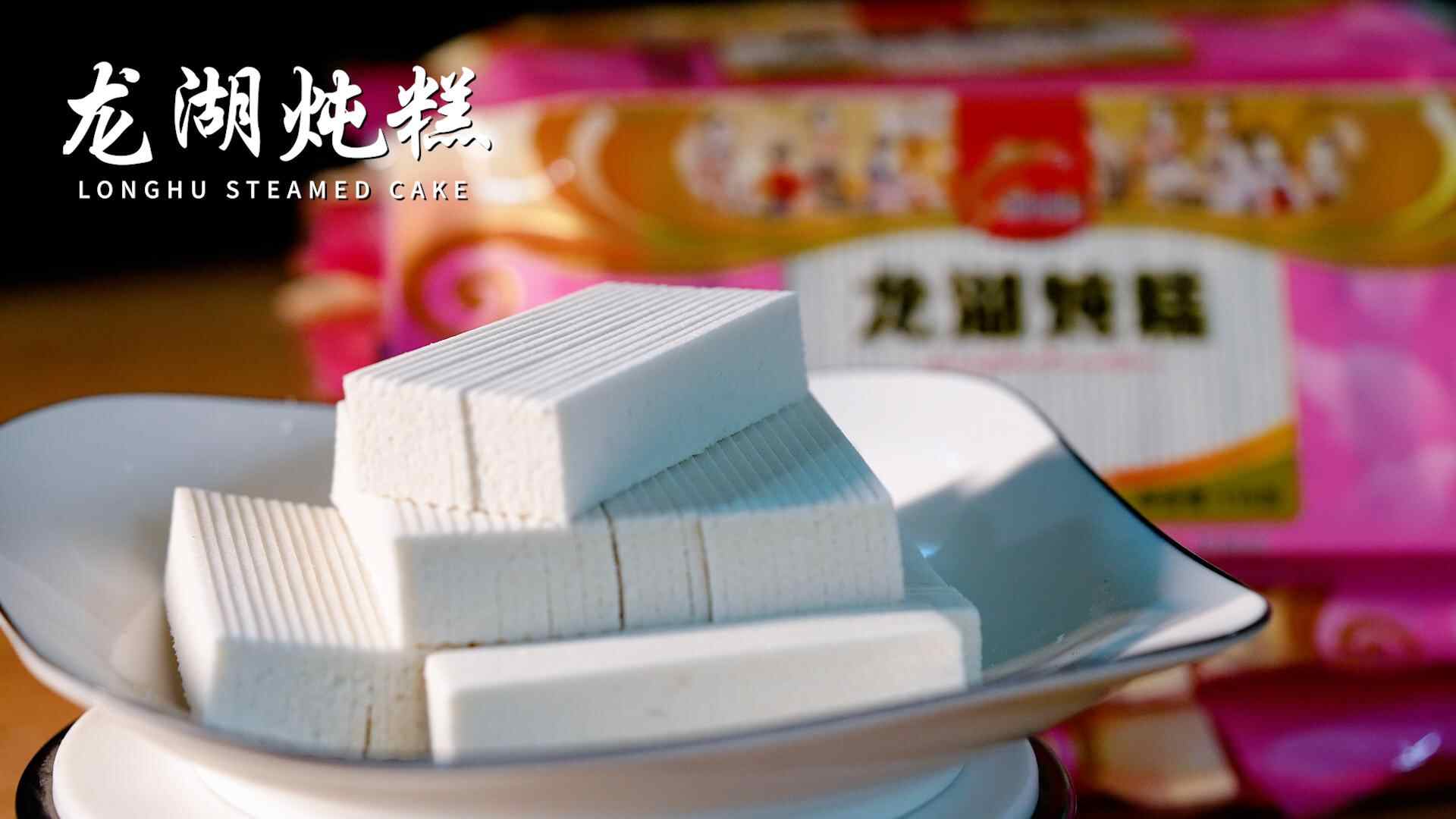 龙湖炖糕,潮州另一传统名点。
Longhu Steamed Cake is another traditional Chaozhou delicacy.
因其外形看起来与书籍相似,故又称为"书册糕"。
Because its appearance resembles a book, it's also known as "Booklet Cake".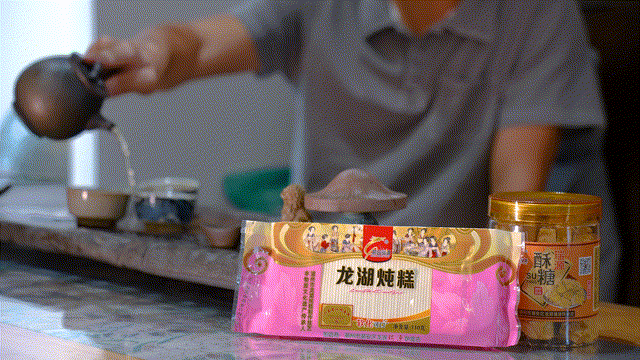 白糖加适量清水,煮成糖浆,
Combine white sugar with a suitable amount of water to make syrup,
再加入适量的麦芽糖和猪油用力搅拌。
then add maltose and lard, stir vigorously.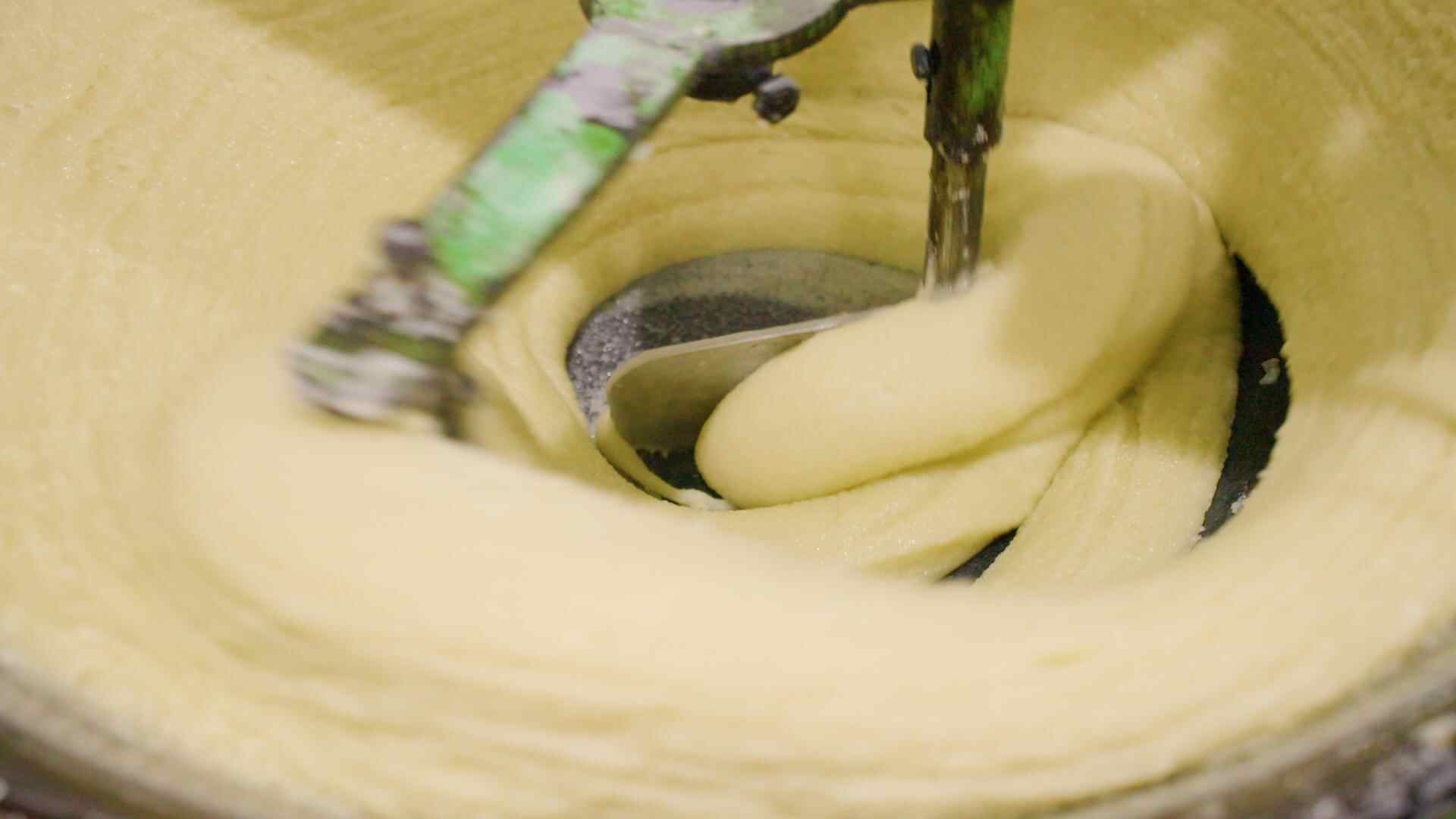 把煮好的糖浆和糕粉按比例混合,碾平压块,
Mix the cooked syrup with cake flour in the right proportions, roll it out, and press it into blocks,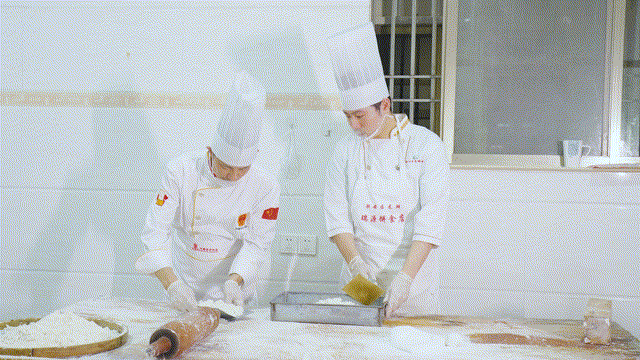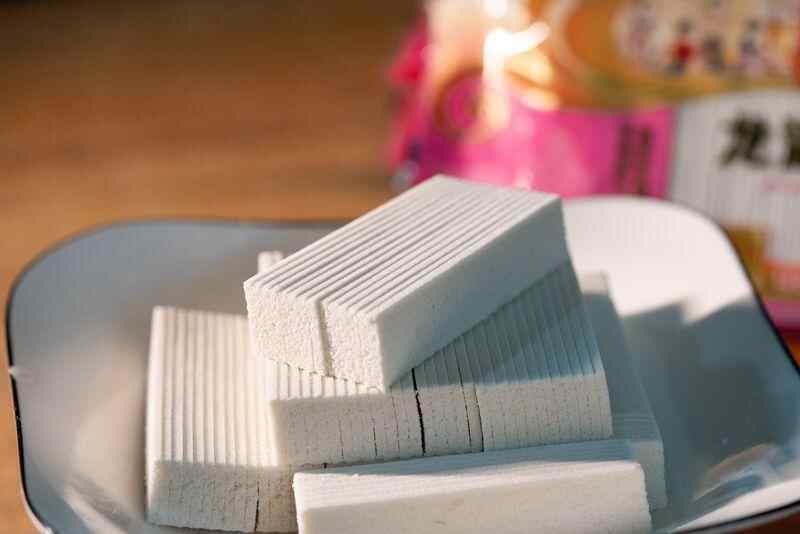 再下锅隔水炖约两分钟,切片而成。
then steam them over boiling water for about two minutes, and slice them into pieces.
点心小吃,虽不及三餐主食那般惹人注意,
Pastries and snacks, while they may not command as much attention as the main courses,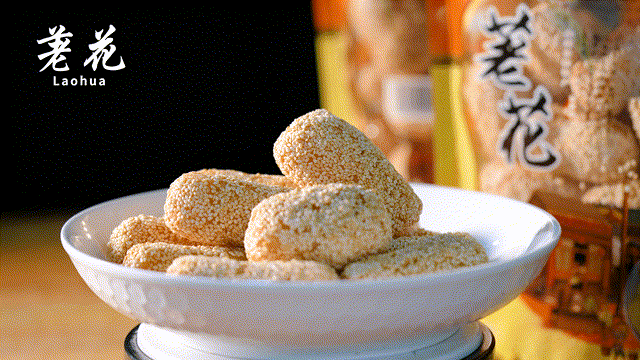 但它们总能在不经意间给人们留下深刻印象。
they always leave a lasting impression without being noticed.
属于龙湖古寨的传统小吃还有很多。
Longhu Ancient Village boasts a multitude of traditional snacks.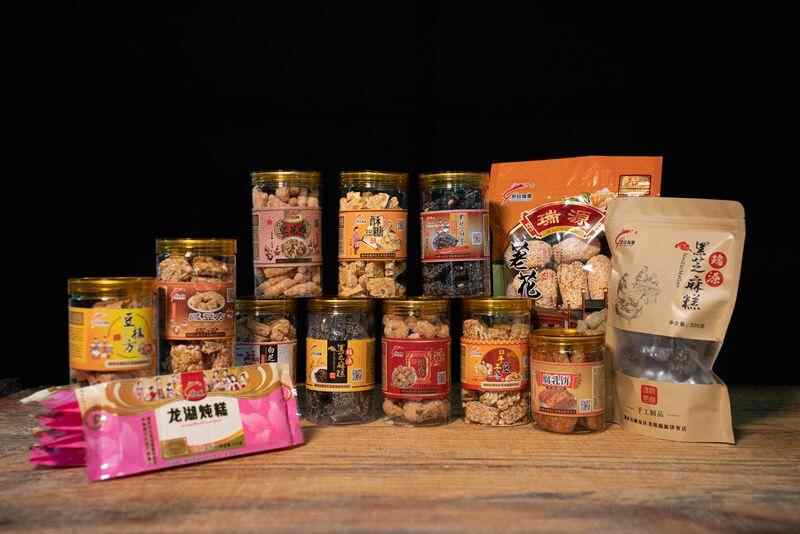 每一道龙湖古味,
Each of these Longhu ancient flavors
都是这个千年古寨的历史印记。
carries the historical imprints of this thousand-year-old village.